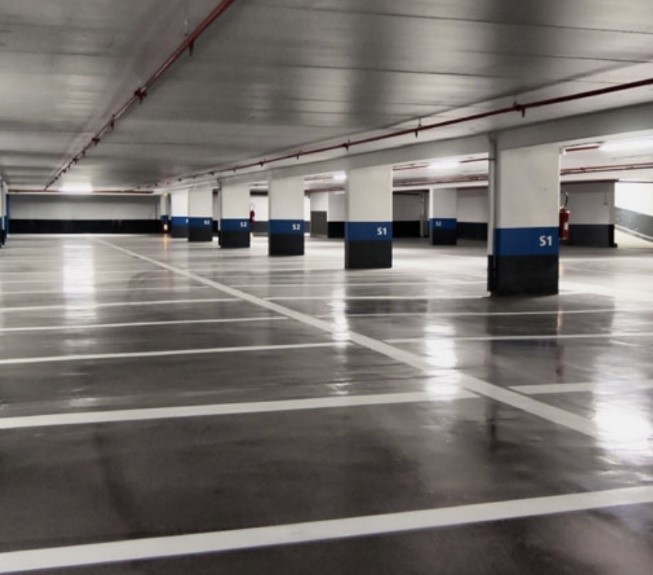 Commercial Cleaning
We offer a variety of commercial services including garage and parking lot power washing with our one of kind 6 foot riding unit, as well as sweeping, soft washing, algae removal, and striping.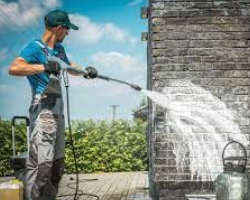 House Washing & Soft Washing
Soft washing is a non-pressure based cleaning method that uses a special blend of detergents and a far reaching spray to attack dirt, grime, and mildew that collects on your home over time. This process kills the Algae known as Gloeocapsa Magma to make your home super clean, and last longer. Soft Washing is guaranteed to make your home look like new again.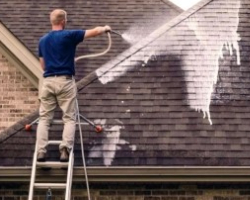 Roof Cleaning
Having your roof cleaned adds years to the life of your composite shingles, clay or metal roof, and restores it back to the original color. We use the very best roof cleaning equipment and spray a very light coating of detergent that rids the shingles of unsightly algae & mold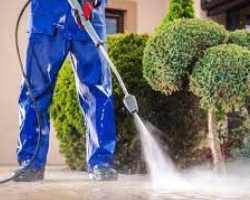 Driveway & Sidewalk Cleaning
In most cases, the first impression of your home is the appearance of your driveway, sidewalks, and front porch. That's why we take such great pride in making homeowners' curb appeal shine. Owners are often surprised because at first glance, their driveway doesn't look too bad. But after we clean it with our proven methods, you will be amazed at what a difference a professional pressure washing will make.
In our area, Oaks Trees & Crepe Myrtles are two of the biggest offenders of staining driveways and sidewalks. Oak Trees leave unsightly acorn stains that are almost impossible to get rid of. And if you have a Crepe Myrtle tree, then you know how quickly they can turn your pavement black. We use state of the art tools and processes to get rid of these stains, and make sure your home's exterior looks as good as the day it was built.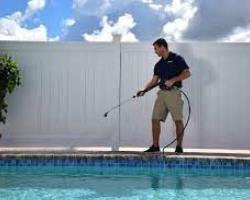 Pool Decks
If you have a pool, you know how much time and money goes into keeping it clean. Why not have your pool deck that surrounds your private oasis look the same way, clean and inviting. Whether you have a traditional surface like pavement or tiles, or enhanced stone like travertine or stamped concrete, we can make it shine with caution, and care.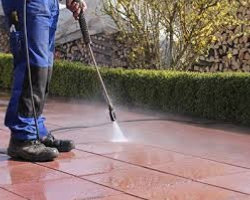 Porches & Patios
Cleaning a brick or stone patio is very different than using a pressure based method to clean a concrete driveway. We are experts when it comes to determining whether a surface needs to be pressure washed, versus soft washed, which is a much gentler process using a rinsing technique sometimes with light detergent.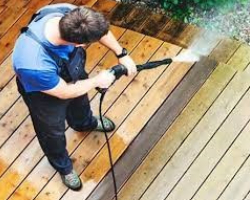 Fences & Decks
Does your wood deck or privacy fence look tired, or even green with algae? We can help! Wood decking and fencing is much softer and more porous than stone or concrete. We use a soft wash process that makes your wood surfaces look like new.